Twenty-two dogs were rescued from a hot Mercedes SUV in Throgs Neck!
A German Shepherd (GSD) and 21 other innocent puppies are adjusting to life outside of an SUV after they were rescued this week in the Bronx.
The pups were found living in a Mercedes which actually belong to a vetern who is believed to be mentally sick or something like that. The woman was living in the car with the dogs.
The conditions they lived in were were described as deplorable and, with summer temperatures rising, it was scorching hot inside the Mercedes SUV.
She had the German shepherd kind of crated really to the back and the rest of them were just loose all over the place – said Regina Galente of Adore a Bullie Rescue.
Galente also mentioned that the poor puppies are frail and small. Some of them might even fit in the palm of a hand; others are just scared to come out in the open.
One was bleeding out, lethargic and in big trouble – Galente said
But the puppies are all alive and growing stronger, watched over by the German shepherd, Bruno.
Bruno is just awesome. He cried for everyone that we were handling. He was like the papa bear to all of them – Galente said
Long Island shelter Bobbi and the Strays agreed to take in half of the dogs. Even officers from the 45th precinct pitched in.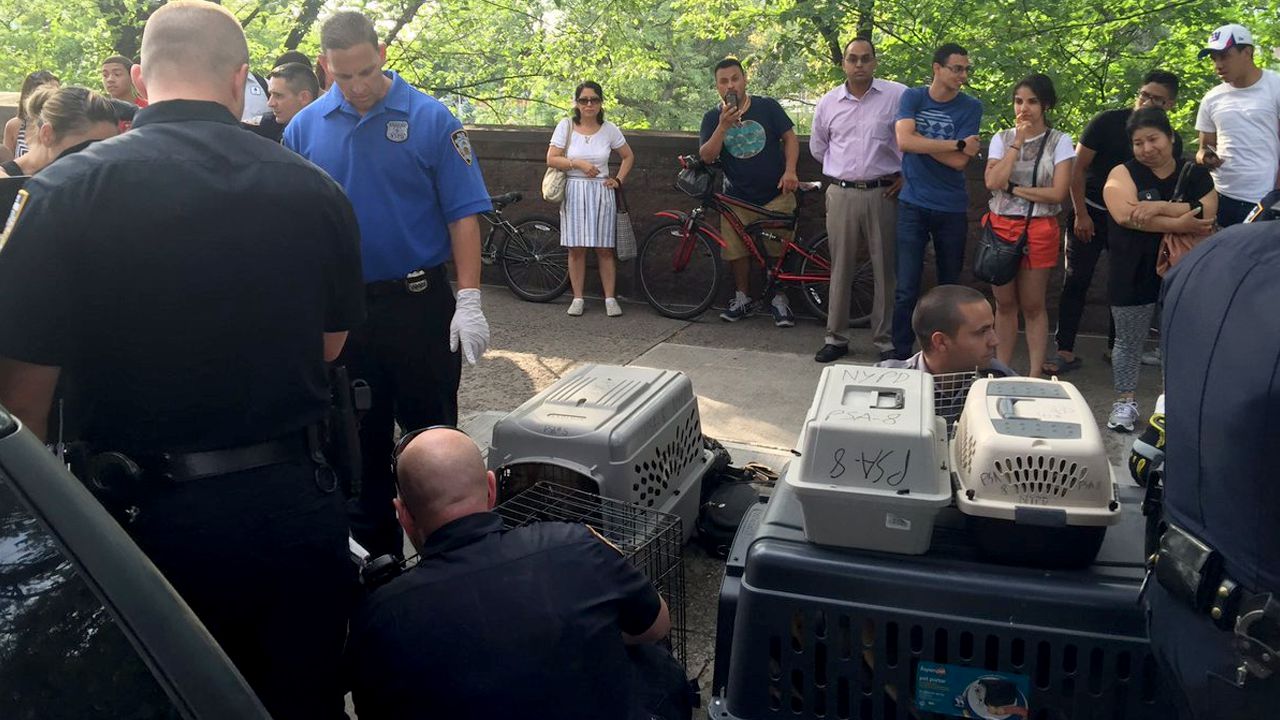 Many officers from the 45th Precinct volunteered their time and resources to help nurse the dogs to health and help place them. It's unlikely the veteran who owned the dogs will face any charges.
You might also be interested in reading: