In November of 2014, a Facebook posting depicting a dog from Greece looking frail and emaciated sent shockwaves through the social media network. The dog could barely walk, and looked to be so frail and thin, that he looked to be straight out of a horror film. Valia Orfanidou saw the post and decided to help the poor dog so she rushed down to help.
What she arrived on the scene, what she discovered shocked her to the core. She knew that this poor dog could not be saved, so she decided then to open up her home to him, so that he could live the rest of his life from the safety of her home.
"The crazy thing about that dog was that his story was, and still is, unbelievable to some. When his first photo was posted by a woman who had passed him on a train, there were people claiming it wasn't real, that it was a fake photo taken out of a video game or something like that." Orfanidou said.
The photo became shared over and over again on Facebook, a team from the animal rescue organization Ilioupolis Animal Welfare Union in Athens Greece, traveled the 40 miles to Orfanidou's home to examine the dog. They named him Billy, and with Orfanidou's permission, brought him to their facility so they could provide Billy with the proper medical care he desperately needed.
Billy was in bad shape. He was so weak and malnourished that he could not walk. To make matters worse, he was diagnosed with a contagious form of mange that meant he could not be around the other dogs in the facility. Emotionally, he was in tatters. He was so nervous and shaken, it made it nearly impossible for doctors to insert an IV to hydrate his near skeletal frame.
"When we took him out of his box, the sight of his suffering body and his absolute terror were so petrifying that we couldn't even cry. We were pretty sure we had taken him off the streets just to offer him the chance of a dignified death."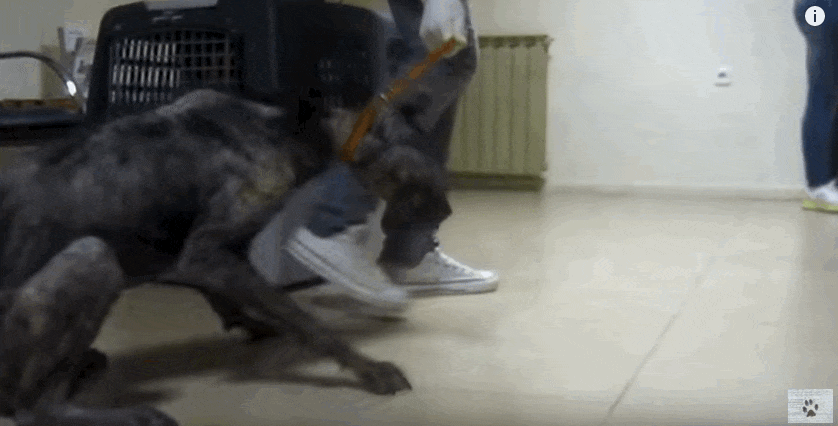 Though everyone believed it was in Billy's best interest to be put down, only one vet held out, and said that a recovery was possible. 
As the days rolled on, Billy was improving and demonstrated to everyone that he wasn't going down without a fight. He grew stronger in just ten days and was able to stand and walk on his own without assistance. In just months, Billy completely transformed from sick and dying, to a beautiful black dog with a shiny coat.
When the folks at Ilioupolis shared photos of Billy's recovery, they again could not believe that the images they were seeing were in fact, true. Billy had basically gone from skin and bones to healthy pup filled with life.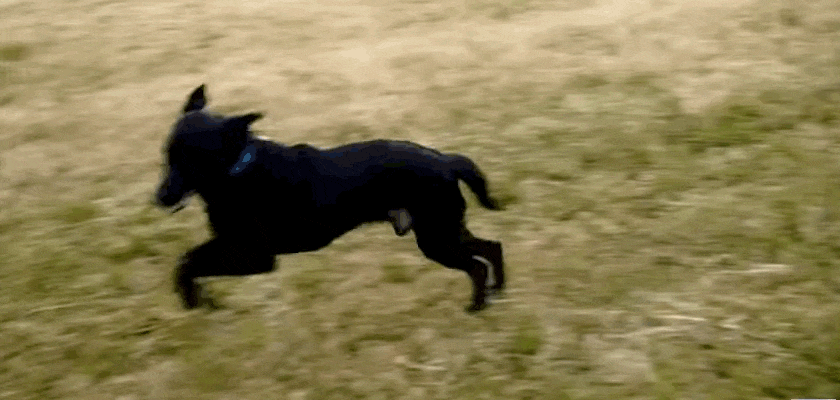 "Saying goodbye at the airport was one of the hardest things I've ever had to do. I came back home crying and waiting for his flight to arrive. It seemed like forever. We Skyped once they were home. I missed him so much already and yet I was so happy to finally see him where he belonged."
Not bad for a dog who was given a home to die in, and instead walked out with the rest of his life.
Have a look at his entire rescue video below and SHARE it with your friends!