Maternity photo shoots. Just when you thought you'd seen it all, Lilica Happened.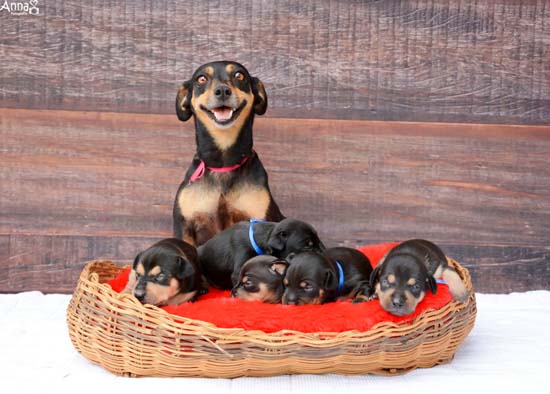 Pregnant dog who slayed maternity shoots shows off her puppies (Ana Paula Grillo/Anna Fotografia)
The pictures you will see below are snapped by Brazilian photographer Ana Paula Grillo, the pregnant dog proudly displays her baby bump in all its glory.
This soon-to-become mama sets the whole new standard for looking fabulous.
As Grillo described it, the photo shoot lasted only 20 minutes.
It was amazing, I felt like I understood her completely. She made sensational poses -Grillo explained.
Just next day, Lilica gave birth to 5 amazing puppies.
While maternity is surely something worth celebrating, and while all the pups have found homes among Lilica owner's family members, way too many unfortunate ones end up on the streets.
That's actually why we would like to remind every single one who's reading this of the importance of spaying and neutering their pets.
It not only helps reduce the number of stray animals, it also benefits your pets' health.
It was amazing, I felt like I understood her completely – Grillo explained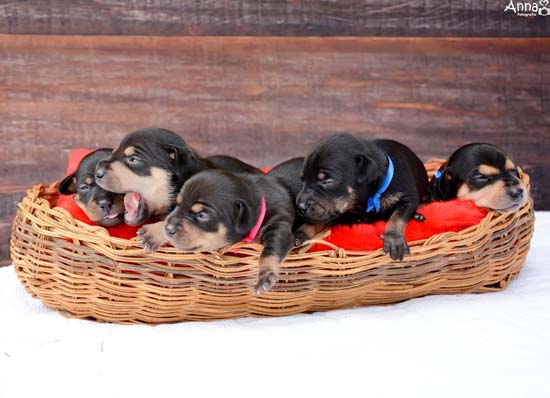 Right after Lilica gave birth, Grillo introduced the beautiful dog's puppies to the world in that new set of pictures. As you can see in the pictures above, Lilica proved she slays and posed proudly with her pups as they napped in a basket and took a nursing break.
The puppies are four males and one female.
And as we mentioned above, they have all found homes with relatives of Lilica's owner.
Lastly, if you like that article, feel free to spread the word…